The Ritzhof farm consists of a residential building and a stable. The old farmhouse had long been dilapidated and in July 2011 the new residential building was finally completed. The shed and the barn were already rebuilt in 2001 to facilitate the work on the farm. Our farm also has a small chapel, which was built in 1946, after the Second World War, by grandfather Portner Josef. It is dedicated to the Holy Family. Another old hay barn belongs to the Ritzhof, which you can still find as it was built many years ago.
At the foot of the Tulln mountain and directly on the hiking trail Günther-Messner lies our alpine pasture Rodelalm, which used to be a summer accommodation for people and animals of the Ritzhof farm. With its magnificent display of flowers, the mountain spring here is something incredibly special and unique.
On our farm there are many different animals to get to know: dog Betty and our cats are already waiting to be stroked. Cows and chickens are gladly fed by you. Simply experience the everyday life of a mountain farmer up close, including milking the cows and haymaking.
In our small house library, you might find some interesting holiday literature, which you can read in peace and quiet on our garden lawn. There is also a barbecue area and you can find many fresh herbs in the garden.
For our little guests we have a great children's playground where they can have a good time.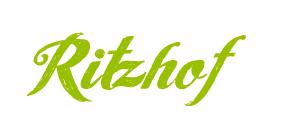 Via Coller 17
39040 Funes
South Tyrol – Italy